Learn about a name
Search for or click on a name to see popularity trends for it:
Popularity since 1880
Map of changing geographic popularity since 1960
Well-known namesakes
Groups to which it belongs
Similar names: sound, popularity over time, regional popularity, and start with the same letter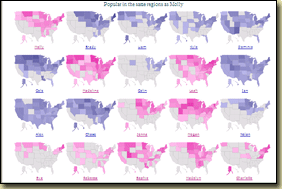 Explore trends in groups
Click one of the groups below or create your own to see popularity trends across multiple names.
Interesting name patterns
More name patterns or search your own
Name variants
Cumulative popularity of all variant spellings of top names: e.g. Aiden, Kaitlyn
Name categories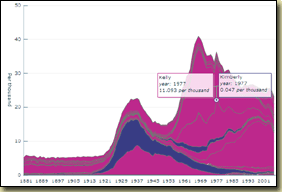 Browse lists of names
Top names
Top 100 names for each year since 1880
Biggest movers this year
| | |
| --- | --- |
| Gianna | 2.6 (139%) |
| Theodore | 0.6 (13%) |
| Harper | -0.7 (-12%) |
| Ethan | -0.7 (-12%) |
More big movers over more years...
Popular in one decade
More names popular in additional decades...
Names by first letter